Enjoy These Must-See
Destinations With Xpedition Travel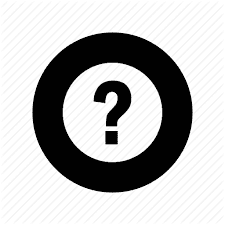 May 4-6, 2020
$399pp Double
$379pp Triple
$365pp Quad
Featuring the Ultimate Mystery Shop Hop! Want to simply stop looking at your four walls, have some fun and not spend a lot (except on fabric?). Join us as we have created a trip to be initially gentle on the pocket book and save your money for fat quarters! This is a trip for those adventurous in spirit and the only clue is that the stores are NOT in Michigan. Join us and see how creative we can be! Limited to the first 50 quilters! Call for an expanded brochure…
Departure locations: Bridgeport, Flint, Brighton
 LIMITED TO THE FIRST 50 QUILTERS!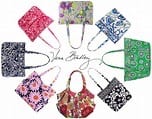 **Sign up by January 1, 2020 and receive a Vera Bradley Market Tote!**
Cost: $69pp

Join us for this once a year only event-seat sell out fast!!
April 15, 2020 - Departure locations: Cedar Springs, Grand Rapids,Portland, Lansing
April 17, 2020 - Departure locations: Mt. Pleasant, Alma, St. Johns, Lansing
April 18, 2020 - Departure locations: Big Rapids, Cedar Springs, Grand Rapids, Lansing
This is the once a year Vera Bradley event you don't want to miss! You'll have two and a half hours to purchase all kinds of Vera Bradley merchandise at unbelievably low prices. The prices get lower as the week goes on and they re-stock every few hours so there is plenty for everyone. Motor Coach travelers enjoy no waiting in line to get in, a VIP checkout area, and a gathering room just for the group. Invite your friends for a fun, stress-free day. Prepare for bargains, whether it's for you or a gift, and let us doing the driving. You'll want to rest your feet after this event!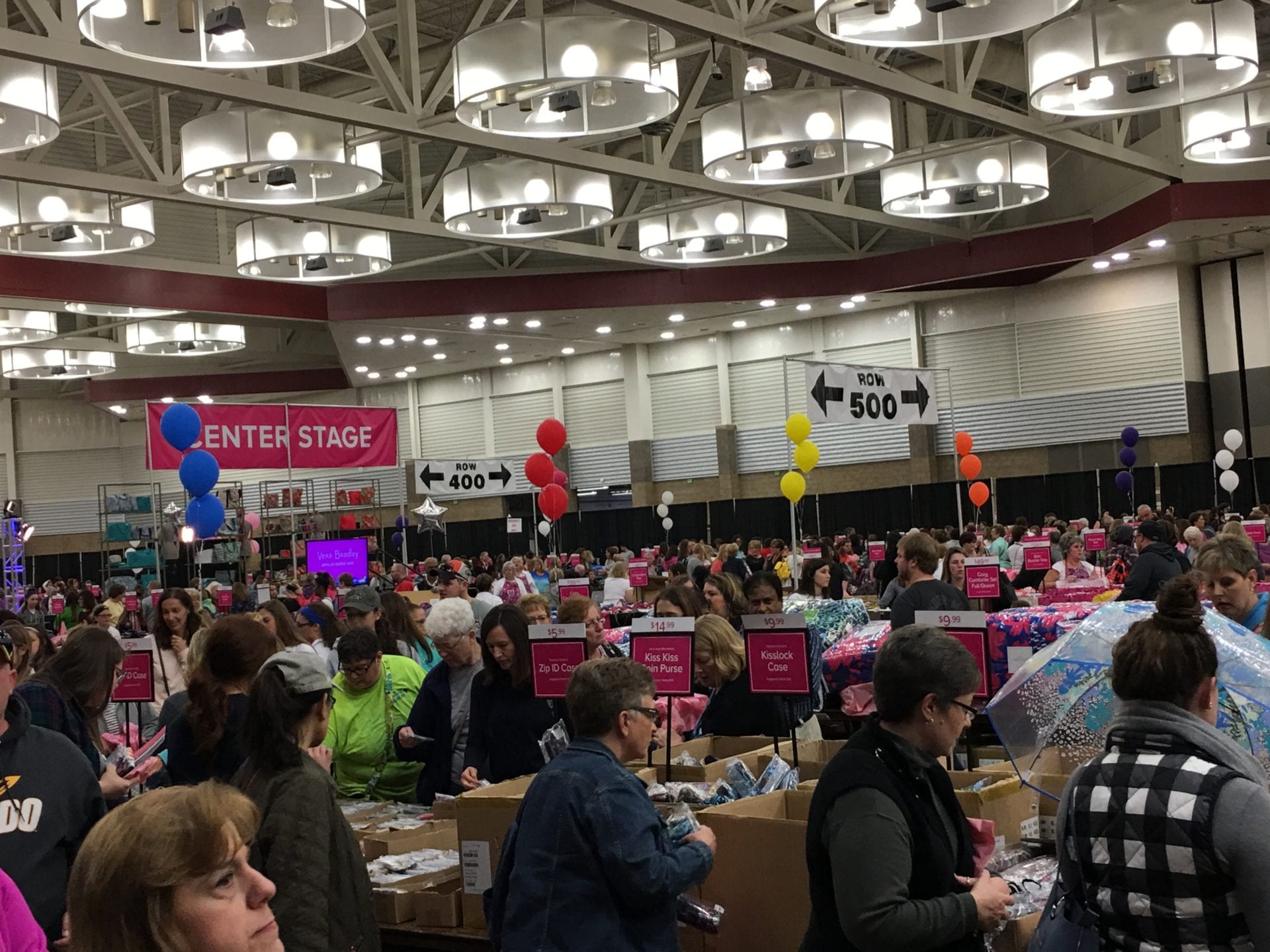 Tour Includes: ●Round Trip Transportation ●Fully Escorted ●Continental Breakfast En route ●VIP Treatment at Vera Bradley Inside at the Annual Customer Appreciation Sale!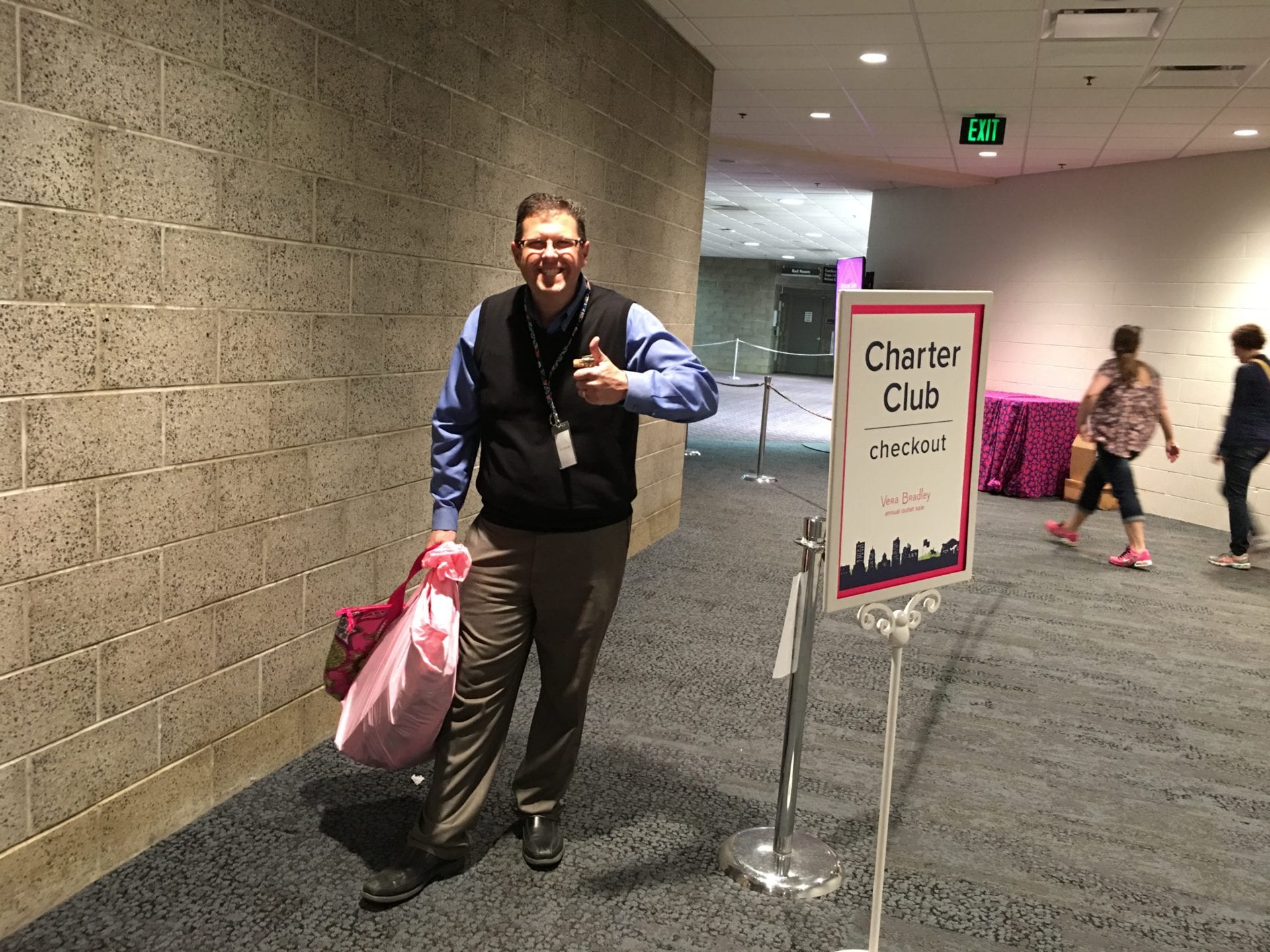 Trent enjoying the group check out only available to bus groups!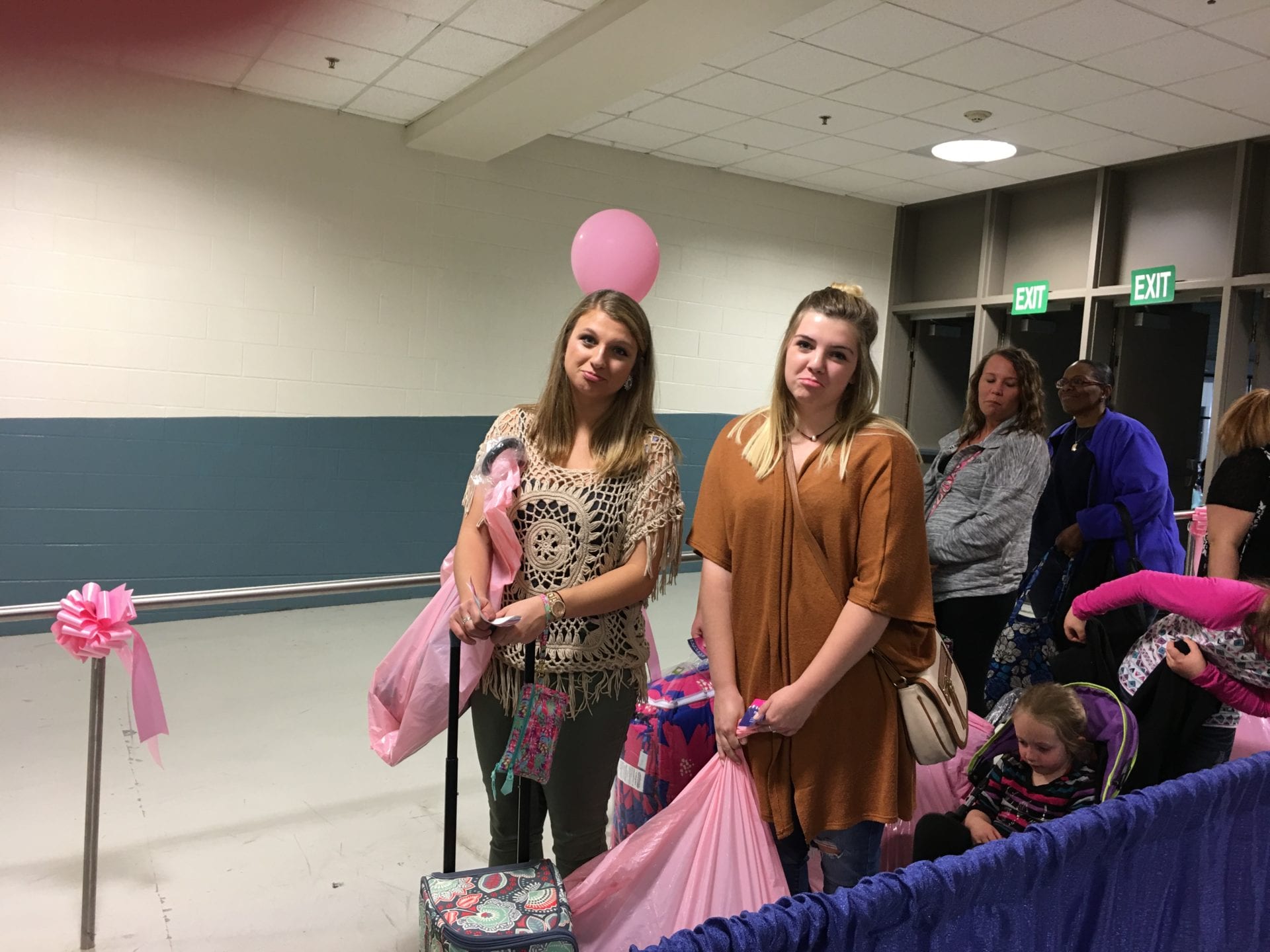 Don't be sad in the general public check out!! Join us !

Quilt City USA
Paducah, Kentucky
April 26-29, 2022
Departure Locations: Mt. Pleasant, Lansing, Ft. Wayne (others enroute upon request)
Cost:
Quad:$649pp Triple:$689pp Double:$749pp
Call Xpedition Travel for a registration form and more information!
Come and join your friends and fellow quilters for a four-day quilters extravaganza in Paducah, Kentucky! Paducah is without a doubt the quilting capital of the Midwest. There isn't another place where the entire town becomes a quilter's haven. If you haven't experienced Paducah, you will not be disappointed.We'll be in Paducah before the weekend to avoid the crowds. Aside from the quilt show you'll enjoy a city tour with Quilt Man and Hancock Fabrics! The options are too many to list and this is a trip that you decide how to spend your time!
Tour Includes:
Motorcoach Transportation by Compass Coach
Fully Escorted by Xpedition Travel
Three nights lodging at the Drury Inn in Paducah, KY
1 Continental Breakfast en route
3 Full Breakfasts at hotel
3 "Kick Back" specials at hotel (dinner and drinks)
Lunch at Cracker Barrel
2 day Admission to the AQS Show
Admission ticket to the National Quilt Museum
City Tour with Quilt Man
Stop at Hancock Fabrics
Luggage Handling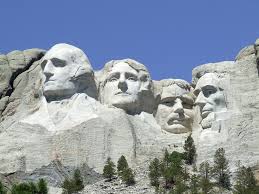 The Great West.
September 19-28,2020
Featuring the Badlands, Yellowstone, Mt. Rushmore and more national treasures!
Join us for this 10 day trip non quilting related trip to explore the beauty of the Great West! This trip will be in true Xpedition style with all the perks you are used to. 
Pick Up locations: Clare, Mt. Pleasant, Alma, St. Johns, Lansing, Kalamazoo, Stevensville
$1,551 pp-Quad, $1,671pp-Triple, $1,799pp-Double, Single-upon request
 Call for the expanded brochure! 
Trip Includes:
Motorcoach Transportation• Fully Escorted• Nine Hotel Nights• Visit the Corn Palace, Minuteman Missile National Historic Center, Badlands National Park, Wall Drug, The Mammoth Site, Wind Cave National Park, Rushmore Black Hills Gold, Mt. Rushmore, Custer State Park, Crazy Horse Memorial, The Needles Highway, Deadwood, Devils Tower, Full day with step on guide in Yellowstone National Park, Spike Tower, plus a few more! Read full agenda on the back for details. Meals Included: 1 Continental Breakfast, 9 Breakfasts, 1 Lunch, 7 dinners Dinners. Join us as we take the stress out of travel!
*Xpedition Travel reserves the right to make substitutions to maintain the quality of the tour.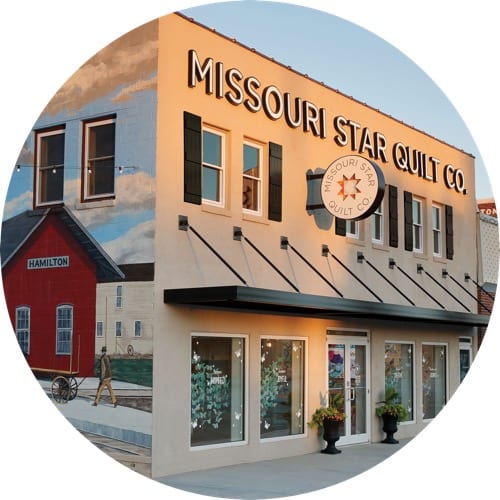 October 13-16, 2020
Departure Locations:  To be announced soon!
There is something magical about traveling through America's Heartland.. Whether is is the crisp spring air or the rolling countryside. The journey is as good as the final destination. Iowa and Missouri are home to some of the finest quilt stores available such at Missouri Star Quilt Company as well as Top Ten Quilt stores as listed in the Quilt Sampler. Add museums, towns filled with history and shopping for antiques in cozy downtowns that smack of yesteryear. This results in a combination that can't go wrong! Please join us as we celebrate the love of quilting together while taking a step back in time and enjoying the small towns that are the heart of America.
Trip Includes:
Roundtrip Transportation via Compass Coach
Fully Hosted by Xpedition Travel
3 nights lodging: Comfort Suites, Drury Inn and Suites and Rhythm City
8 meals: 1 continental breakfast en route, 3 Full Breakfasts, 2 lunches, 2 dinners
Group Trunk Show with Jenny at the Missouri Star Quilt Company
Entrance to the Walt Disney World Hometown Museum
Tour of Amana Colonies
Stop at Antique Archeology in Le Claire, IA (Home of American Pickers)
Stops at the following quilt stores: Thimbles (Top Ten Quilt Store), Missouri Star Quilt Company, Fern Hill, Woolen Needle (Top Ten Quilt Store,Heritage Designs Quilting and Needlework (Top Ten Quilt Store) and Expressions in Thread
Calling all MSQC fans! We have done this trip 11 times and it is a tried and true winner! All tours include a trunk show/lecture with Jenny Doan!
Cost: $TBDpp Quad Occupancy $TBDpp Triple Occupancy $724pp Double Occupancy
Single-Upon Request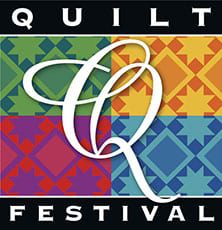 Tour of Texas.
October 26-November 3, 2020
International Quilt Show.  Waco (Chip and Joanna Gaines). Texas Quilt Museum. Ft. Worth Stockyards.
Pick up Locations:  Bridgeport, Flint, Lansing (more southern locations based upon request)
It's true: Everything is bigger in Texas. From portion sizes, pickup trucks, and 10-gallon hats to the thousands of miles of rugged, gorgeous terrain. This state encompasses such a wide variety of human experience that exploring all of its nooks and crannies would take months — maybe years. We will have nine days and we intend to pack it in! Texans claim it's hard to find a better place on this planet for a plate of ribs or brisket. We intend to put this myth to the test. We will travel from Michigan and of course enjoy some stops along the way. Once we arrive in Houston you will have two full days to enjoy the International Quilt Festival, a premier quilt festival that has made it way on to many "bucket" lists for good reason! Houston boasts that is the fourth largest city in the U.S. If you don't want to spend two days at the show, local transportation is easy to get to museums. Plenty to do and see! Ten years from now  you'll be more disappointed by the things you didn't do than the things you did. So pack you boots, bring your sense of adventure and join us in the Lone Star State! 
Cost: Double: $1,599pp Triple: $1,499pp Quad: $1,399pp. Single: upon request.
Limited to 50 seats. This trip only offered every other year!
Tour Includes:
Transportation by Compass Coach*8 nights hotel lodging (see back for details)*Escorted by Xpedition Travel* 15 Meals including 9 Breakfasts*Dinner at Cracker Barrel*Dinner at Lambert's Cafe*Panera Box Lunch*Lunch at Billy Bobs*Lunch in Hot Springs (TBD)*Dinner in Little Rock (TBD) *Admission to the International Quilt Festival-2 day pass*Visit to the Gas Monkey Garage* Visit Magnolia Market*Tour of the Dr. Pepper Museum*Tour the Texas Quilt Museum*City Tour of Ft. Worth*Tour Cowboy Museum*Meet and Greet with Rodeo Cowboys*Free time at the Ft. Worth Stockyards*Cattle Drive at Stockyards*Ft. Worth Rodeo*Tour of Hot Springs*Tour of Gangster Museum*a Mystery Stop and a quilt store or two!

August 19, 2020 $40 pp
Departure Locations: Cadillac, Reed City, Big Rapids
August 20, 2020 $55 pp
Departure locations: Frankenmuth area, Flint, Lansing
August  21, 2020 $40 pp
Departure Locations: Clare, Mt. Pleasant, Alma
Join us for the annual American Quilters Society Show in Grand Rapids, Michigan. AQS is the premier quilting organization that is famous for the quilt show in Paducah! I am sure that the Grand Rapids show will not be disappointing! Let us do the driving as we travel for one full day of the quilt show experience. Just steps outside the convention center doors are numerous delectable restaurants that are one of a kind. After a full day of shopping at the vendor mall and viewing spectacular quilts, allow us to get you safely home while you rest your feet! As a added bonus join us for the optional side trip to the Craft Outlet!
Tour Includes: ●Round Trip Transportation●Breakfast En route●Entrance into AQS Show●Fully Escorted●Optional side trip to the Craft Outlet
Cost: $56 pp
Limited to 36 people. Sign Up Early to Reserve Your Spot!
May 8, 2020. Departure Locations: Mt. Pleasant, Alma-others TBD-coming soon!
May 12, 2020. Departure Locations: Mt. Pleasant, Alma-others TBD-coming soon!
For those who joined us in past years this is the Round SEVEN of the ultimate consignment store shop hop. This year we will again travel to a mystery destination. For those who haven't, expect to explore the kind of treasures you simply can't find in traditional stores. We have carefully planned a route and will take you to premiere consignment stores in style. Forget the hassle of finding a parking space, getting lost, or spending time looking for a good place to eat! Let us do the work while you enjoy the day with friends.
Tour Includes:●Transportation●Continental Breakfast Enroute ●Lunch on own●Local Consignment Stores

 Check back in January as date will be posted!
Detroit Tigers vs. TBD
Departure Locations: Clare, Mt. Pleasant, St. Johns, Lansing
The Boys of Summer are back at Comerica Park for the 2020 baseball season! Gather the family and round up friends and co-workers for a Sunday afternoon to see the Tigers!
Join us for a great day out! Forget the hassle of driving, finding a parking sport or waiting for the AC to kick in…we will take you in comfort to one of America's favorite pastimes!
* Limited to 50 guests
Tour Includes:●Round Trip Transportation●Reserved seating for 1 pm game●Voucher for Hot dog●Chips and Soft Drink●Fully Escorted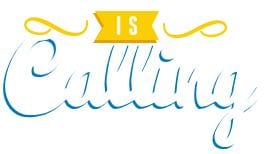 SEPTEMBER 30-OCTOBER 6, 2019
Occupancy: Single $1,499pp Double $1,120pp Triple $1,039pp Quad $995pp Pick up Locations: Clare, Beaverton, Brighton
Join me this fall as we travel to where the Chesapeake Bay meets the Atlantic Ocean, the vibrant coastal city of Virginia Beach. We will enjoy our accommodations right on the beach. The ocean front offers live music, street performers, outdoor cafes, and the famous three-mile boardwalk. Next fall keep your flip flops available as we explore so many things this great area has to offer. Let's Go!
This trip has so much to offer call for a detailed itinerary!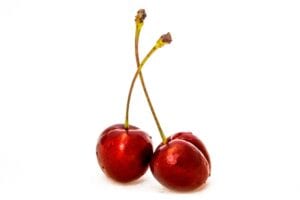 May 27, 2020
Departure Locations: Alma, Mt. Pleasant, Clare, Cadillac
Cost $110 per person
Join us on this new adventure as we explore the Traverse City area which is beautiful in the spring! We'll do all the driving and planning while you enjoy the scenery, local attractions and a day out with friends.
Here's the catch….this trip is a Brown Bag Mystery Trip….which means we cannot tell you exactly where you are going! When you board the Motorcoach in the morning we will provide you will a bag that you will use throughout the day. We will travel the gorgeous Michigan countryside as we tour a mix of Michigan Made Companies. Some we will tour and some we will just visit. But at every stop you will be given an item from that location to put in your bag. At the end of the day you will have a bag of delicious items to take home with you as a memento of your tour. For example if we stop at a Farm Market you may go home with a jar of fresh made jam. Hopefully at the end of the day you have a couple of new favorites in the Traverse City area.
Clear your calendar and bring your adventurous spirit!